isdon_isgood9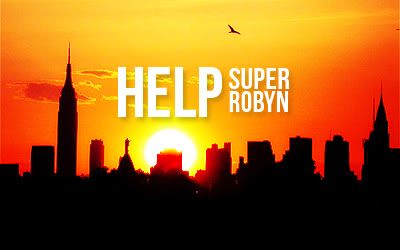 An hour ago I didn't even know about this but a few well placed entries and here I am, an hour later, having offered myself up to be auctioned off. I read all about

super_robyn
and I couldn't help but want to help so I'm hoping that you'll head over there and either vote for me or vote for someone else offering.
I'm offering either a Veronica Mars fic, or a Smallville fic. Yes that's right, I'm so moved by this story that I'm willing to break my hiatus to offer a Smallville fic. So please either head over to

help_superrobyn
and bid on me
here
or some else or offer something up to bided on. There are some really great things being offered so please help.